REGGAE BEACH PARTY
JAHVILLANI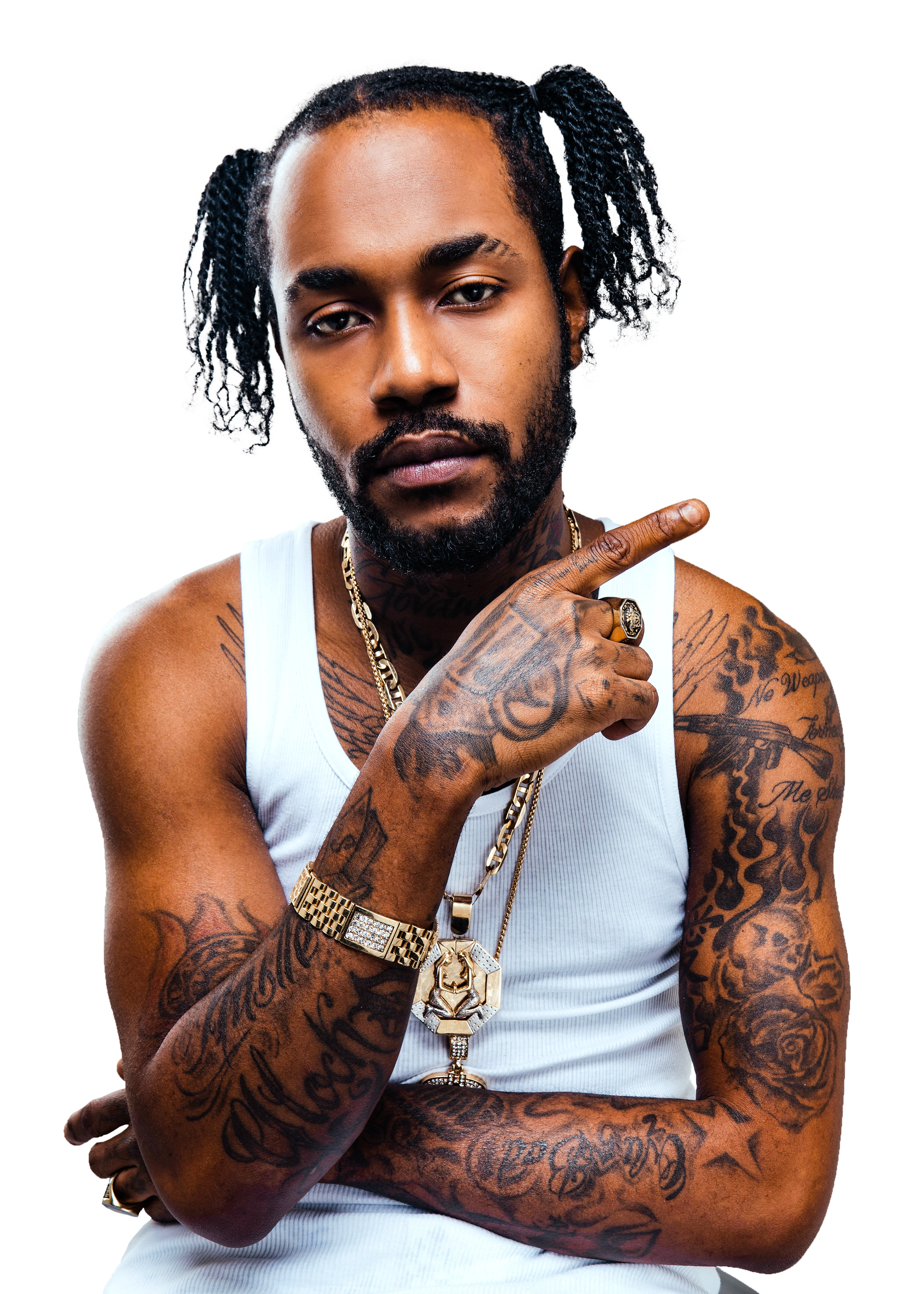 By the time Dujon Edwards graduated from Ocho Rios High School, St Ann, in 2011, with seven CSEC subjects, he had already settled on his career choice. Four years later, Edwards, going by the stage name Jahvillani, has matured into a promising deejay. Jahvillani has done recordings for several producers and is currently featured on Y.G.F Record's Bicycle Frame rhythm with Mouth Bad Man, which he hopes will eventually break him into the big time. He also has new tracks for other producers – Which Part Mi Grow, on the Pressure rhythm and Money Weh Yuh Tun, on Kwashana Records' Mama Koka rhythm.
The deejay's musical journey started in primary school, when he was 10 years old and loved to create beats on the desks in his classroom. Spurred on by encouragement from family and friends and heavily influenced by dancehall stalwarts such as Buju Banton, Vybz Kartel and Shabba Ranks, Jahvillani firmly committed himself to doing music. Since then, the young artiste has been busy in the studios. Jahvillani's recordings with St Ann producers Tevino and Sassaine later led to the formation of a team to work on his career. According to Y.G.F Records, the team "consists of Reggae Sumfest rhythm winner (2013) , former UIM composer Steeno; Dajure, who is known for his splendid works with musicians such as Chezidek, Jah Cure, Fantan Mojah and Natures Entertainment; and also Akam Entertainment, which is operated by Kenardo Nelson, one of the most viewed channels on YouTube for reggae and dancehall music".
Come Party with Jahvi https://ticketlinkz.com/events/reggaebeachparty/
1999 also saw him receive his second MOBOnomination. Sizzla remains a constant presence in the reggae charts worldwide. Currently, Sizzla has 21 albums that have made it onto the Billboard's Top Reggae Albums music chart, the highest Words of Truth, reaching the peak position of No. 5. In 2013 he released the album The Messiah. In January 2014 it was nominated for a Grammy Award, his first nomination.